About Us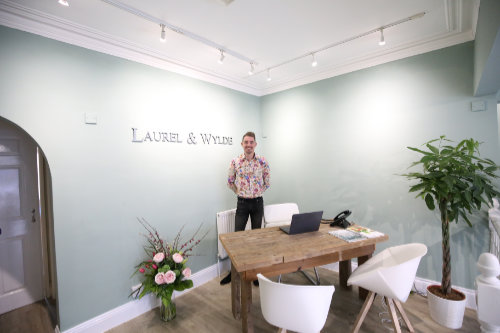 I have been active in the industry for over 20 years now. During that time I have been fortunate to work in an amazing variety of markets, in urban areas such as Bristol, Bath and Taunton, and most of the rural areas in-between. I have successfully listed and sold properties ranging from £35,000 all the way to £2,900,000.
Working in the Wells branch for one of the largest estate agents in the country, I was proud to increase 'New Listings' by 67% in one year, moving the office from a regional ranking of 57th, out of 59, to first. The office also went to No.1 for sales the very same year! Doing this against budget was one of my proudest achievements and inspired my decision to start Laurel & Wylde.
Proud to be from a farming background and live in the lovely village of Mark where I grew up. Since I became a father to my two little worlds 9 years ago now my children have been my inspiration for working hard and making a career for myself, and now for making the dream of expanding my own Estate Agency Business come true.
Estate agents have a bad reputation, and some of that is justified. But I have always tried to show the best of our industry, and that we should not all be tarred with the same brush. That is something I like to think I have done very well and will continue doing well at Laurel & Wylde.
So, I look forward to the next new chapter: Laurel & Wylde office No.3 – Wedmore!!!
An extremely proactive yet honest estate agents, covering a very large area, with an extensive range of products and services with No Upfront Charges!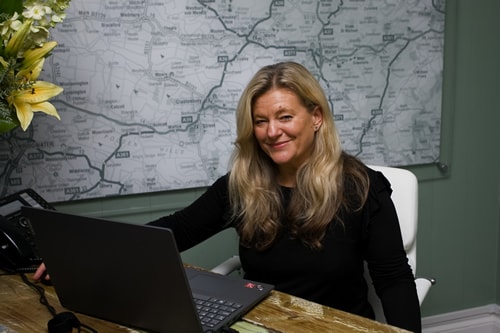 In all the years I have been in Estate Agency I have never known anyone fit into their role quite like Leanne! An extremely proactive and hard-working person that always puts in 100% from start to finish. Coming from a sales type background she fancied a change of career and happened to come and see me at exactly the right time, and I couldn't have been happier… which is why I have made the decision to make her Branch Manager of Laurel & Wylde Cheddar.
A great asset to the company, always striving for that next goal, eager to learn and hungry for success, I hope Leanne is with us for a long time to come.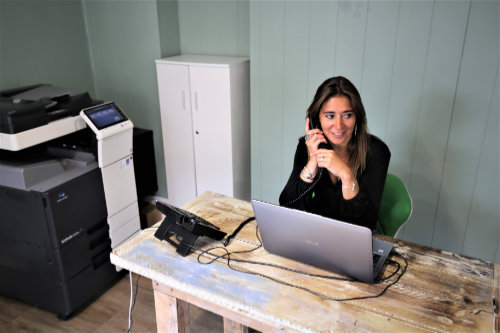 Laura is a delightful character who asked me for a job back in September 2018 whilst our respective Children were at football training!
At the time I only had a part-time job available, but she jumped on board and thoroughly enjoyed her time there.
Laura has a MASSIVE passion for property and has always been involved with her own property development, she says this is her dream job, although, serving Champagne & Cocktails on a beach in the Caribbean would probably be preferred, Laura is a right sun worshipper, she also doesn't eat much!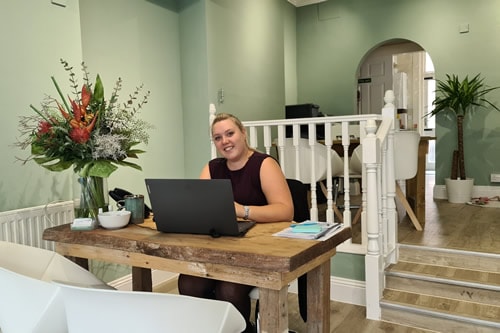 Emma joined us in 2020, she is possibly the most meticulous being I have ever come across but also one of the most capable Estate Agents I have ever known within the amount of time she has been on board!
Due to COVID-19 Emma was forced to run the Burnham-on-Sea Branch on her own almost as soon as she started the job and has pulled it off with flying colours, we all have very high-hopes for Emma and think she has a great future in Estate Agency!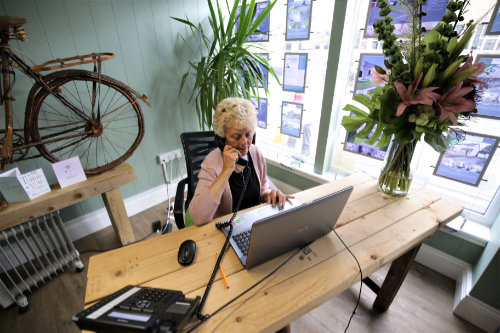 Val………. What can we say about Val…. other than she is just…. lush!
I have known Val for a long time in the Estate Agency world and she hasn't changed one bit, such a lovely, kind and caring person always happy to help as best she can.
Val used to be full time in agency then her singing career got in the way for a bit but we managed to keep hold of her at weekends. Now she is back doing a few more days for us and we couldn't be happier.
Val is a bit like a nan to me, I've always said I would have her living with me when she grows old.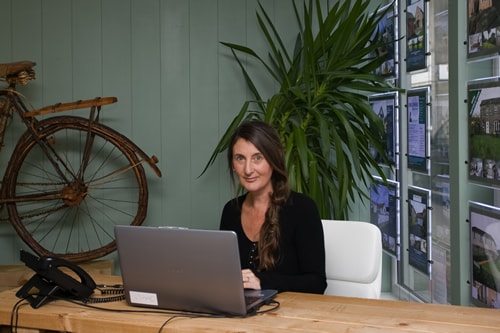 Wendy joined Laurel & Wylde as our own in-house Professional Photographer, she works mainly out of the Cheddar office and has years of experience in the Estate Agency world working for some of UK's larger Estate Agents, in her previous life she used to work within the banking sector.
She is a great asset to our team and always goes that extra mile making sure our properties look absolutely fabulous!
Wendy is also a very keen baker and on occasions brings in the most delightful treats for us all!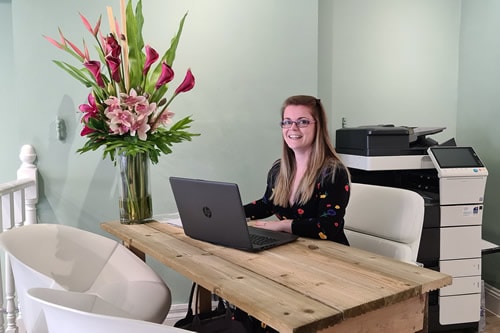 Having started working in the financial industry in 2011, Ellis moved over to specialise in mortgages in 2016 at a mortgage broker firm, where she had the pleasure of overseeing all mortgage applications through to completion to ensure each and every application received a mortgage offer, exchanged within deadlines and completed smoothly. So Ellis is very experienced in the overall process and making it as stress-free as possible for everyone involved so they can truly sit back, relax and enjoy the very exciting time.
Ellis decided to become a self-employed mortgage and protection adviser to really help her clients every step of the journey as she is extremely passionate about providing the best possible customer service and helping her clients achieve their dreams of owning their first/new/forever home.
Ellis can offer adviser on Mortgages, Life Cover, Critical Illness Cover, Income Protection and Buildings and Contents Insurance. So whether you're a first time buyer dreaming of owning your own home, looking to buy your new/forever home, or simply coming to an end on your fixed-rate and everything else in between, Ellis is able to help you either over the telephone at a convenient time for you and your family, or even face to face.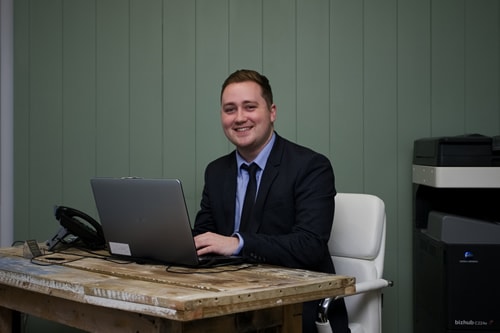 James joined us in 2019 and we have loved every minute of his company, he is always smiling and has a wicked sense of humour, however, some of his sandwich toasting concoctions are something to be desired!
James is a very hungry sales person and is always quick to think out of the box when putting his sales together, although young he has realised very quickly how this industry works and he is rapidly becoming a recognisable face within the local community.
Keep going James, you're doing fab!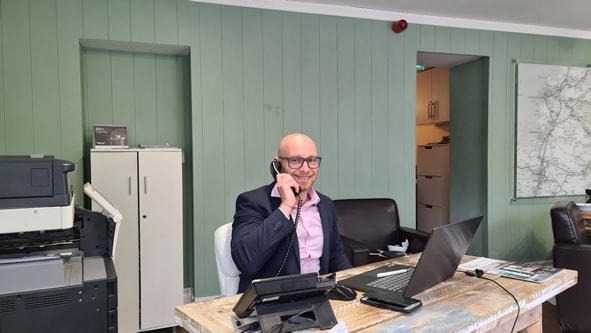 Chris first worked in Estate Agency during the 90's, then took a very long break to work in the Commercial world to finally return to Estate Agency in 2020. Despite the long sabbatical he has always had one eye on the property market and so it has been a natural homecoming coming and pleasure to work for Laurel and Wylde. Having grown up in London, and then moving to Cheddar in 2005 he can relate to potential buyers relocating into the area the lifestyle changes and benefits that come with living in here.
He says that the best part of his job is matching people to their dream property. Chris is very easy going, reliable, ethical, always in a good mood and ready to go the extra mile.
Out of work Chris loves his food, training and music.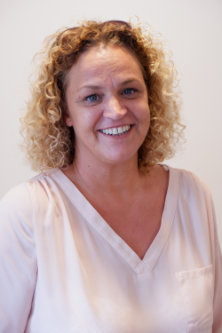 Jayne has been an integral part of our team for the past 2 years. She has over 20 years' experience in the property sector and her knowledge of sales progression is second to none. Jayne works remotely which means she is able to dedicate 100% of her time to making sure each and every sale goes through as smoothly as possible whilst keeping all our wonderful vendors and buyers fully up to date throughout. Working remotely progressing sales is an amazing, largely undiscovered part of the sales process and a service which very few agents currently offer. If needed, Jayne answers email at all hours, in some cases 10 p.m in the evening. We feel this is one of the many services we offer which sets us apart from other agents.
Jayne is Mum to two girls aged 14 and 11 and works from home full time. She enjoys life to full and can be often found enjoying a large glass on red wine with friends and family on the weekend.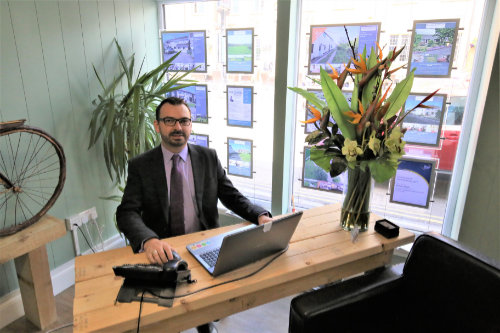 John tried to catch up with me many times whilst we were growing the Cheddar office, but unfortunately, we never had the chance to meet up.
Sometime later John randomly appeared at my office, stuck his head around the door and introduced himself.
John is an extremely light-hearted soul with even worse jokes than mine but with a persistence to do well to the point of never giving up. After meeting him I was extremely happy he popped in, we introduced him to a few of our clients and we instantly had great comments / feedback.
He was able to help them get from where they were, to where they wanted to be!
John has access to the Whole of The Market and will do appointments evenings and weekends, he does mortgages for Residential, Commercial, Buy To Let, Re-Mortgages and Self-Builds.
John offers a free initial meeting where he will give a full review of your situation and see where best he can help, he also offers a wide range of Insurances, Critical Illness Cover, Income Protection & Life Insurance etc.